---
Meet Dr. Jodi Hentscher-Johnson - Orthodontist Waterloo Columbia IL
On Being an Orthodontist
I love making a difference in the lives of neighbors and members of our community through the art and science of orthodontics. Being able to improve a person's oral health and increase their self-confidence by creating a beautiful smile for them, all while building a strong relationship, is rewarding and fulfilling. I enjoy all aspects of my work, but the friendships that develop make me look forward to coming to work in the morning. I know I'm going to have fascinating conversations with amazing people, all while improving their lives.
My Education and Commitment to Continuing Education
During my residency, I had the opportunity to care for a wide array of orthodontic patients. I worked with the cleft palate and craniofacial team at Children's Mercy Hospital in Kansas City. After completing my formal education, I immediately started to pursue continuing education offerings through numerous meetings, lectures, seminars, and hands-on demonstrations. It's essential that I stay abreast of all the developments in treatment methodologies, new materials, and emerging technologies, in order to ensure my patients receive the best care available.
Professional Affiliations
Away from Work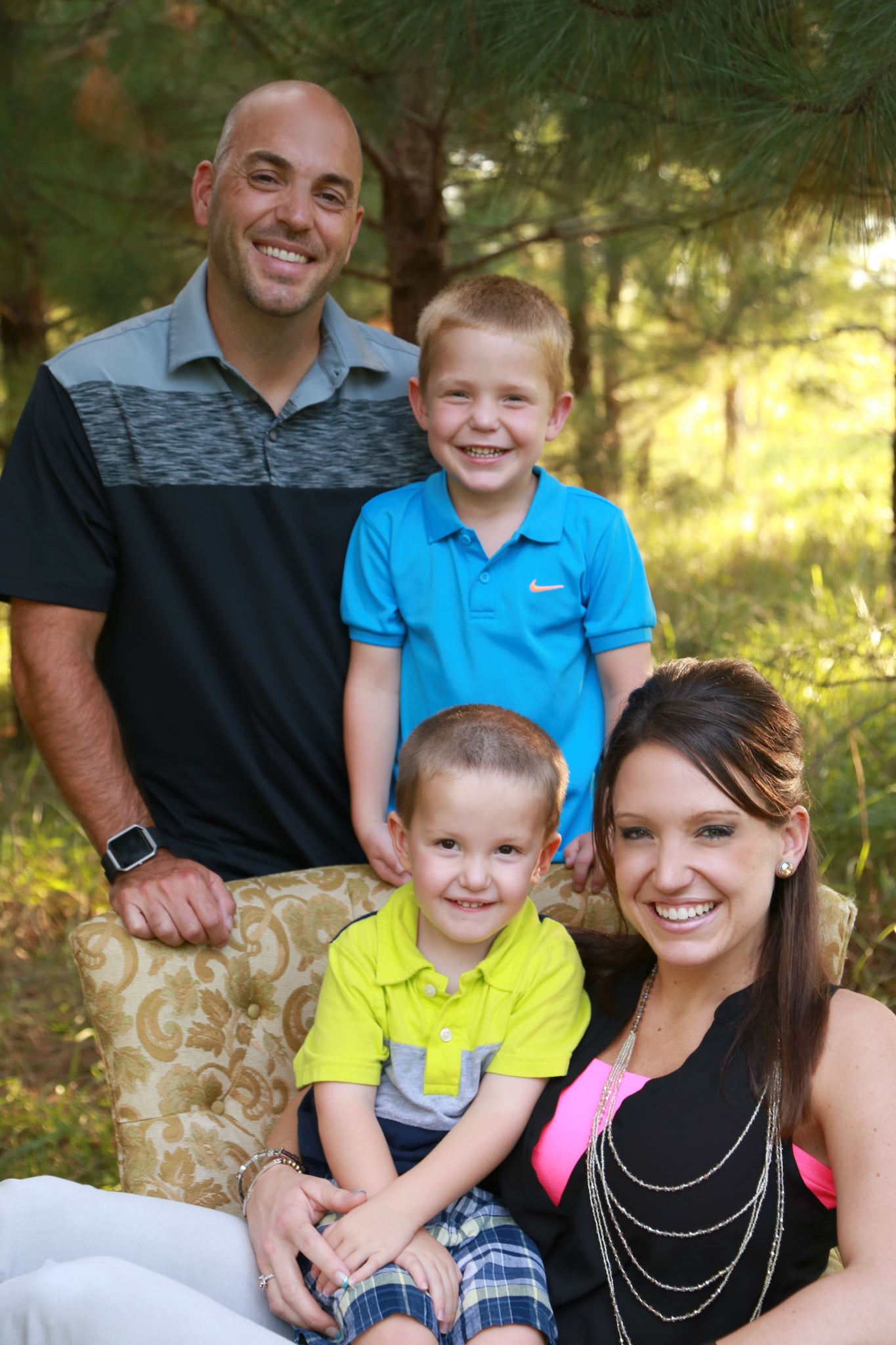 I'm originally from Red Bud, IL, the daughter of Dan and Julie Hentscher and sister of Cori Hentscher-Schmuke. Now Columbia is my home, where I live with my husband Scott and our two sons, Tyler and Rhett. Our family is rounded out by two wonderful Boston Terriers. Being with my family is always my preferred way to spend time away from the practice, especially if we're at the Lake of the Ozarks. I enjoy cheering for the Cardinals, Green Bay Packers, and Blues.

I'm active in CROWN (Columbia's Resourceful Organization of Women Networking) and GLOW (Great Ladies of Waterloo), as well as the Chambers of Commerce for Columbia and Waterloo.

Living and working near my hometown, and providing care for my neighbors and friends, is a great honor, and I love making a positive, healthy difference in the lives of those in our wonderful community.